Roland T. Palmatier writes:


"Chester" is a 1921 Ford Model T with (as best as I can tell) a MBC Suburban 130A body. Under the passenger seat is the number 1802 engraved into the wood: can you decipher when the body was made from this number?

Chester's wood is all original, except for one board at the rear of the roof, and is in very good condition. All metal fittings appear to be present and in good condition. The seats have been reupholstered, but the original upholstery is underneath. The new material seems to be a very good match to the original. The side curtains are original, but unusable, so we have made a new set and stored the originals for safe keeping.


Chester is all original and not restored, just well taken care of When we had Chester on this past June's Black Hills tour, he took the "best of original cars" trophy. I don't plan on doing anything more than taking good care of him: maybe install directional lights.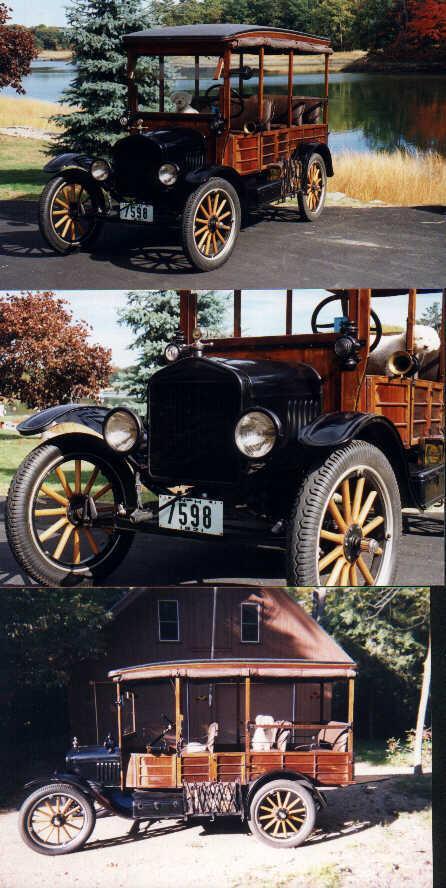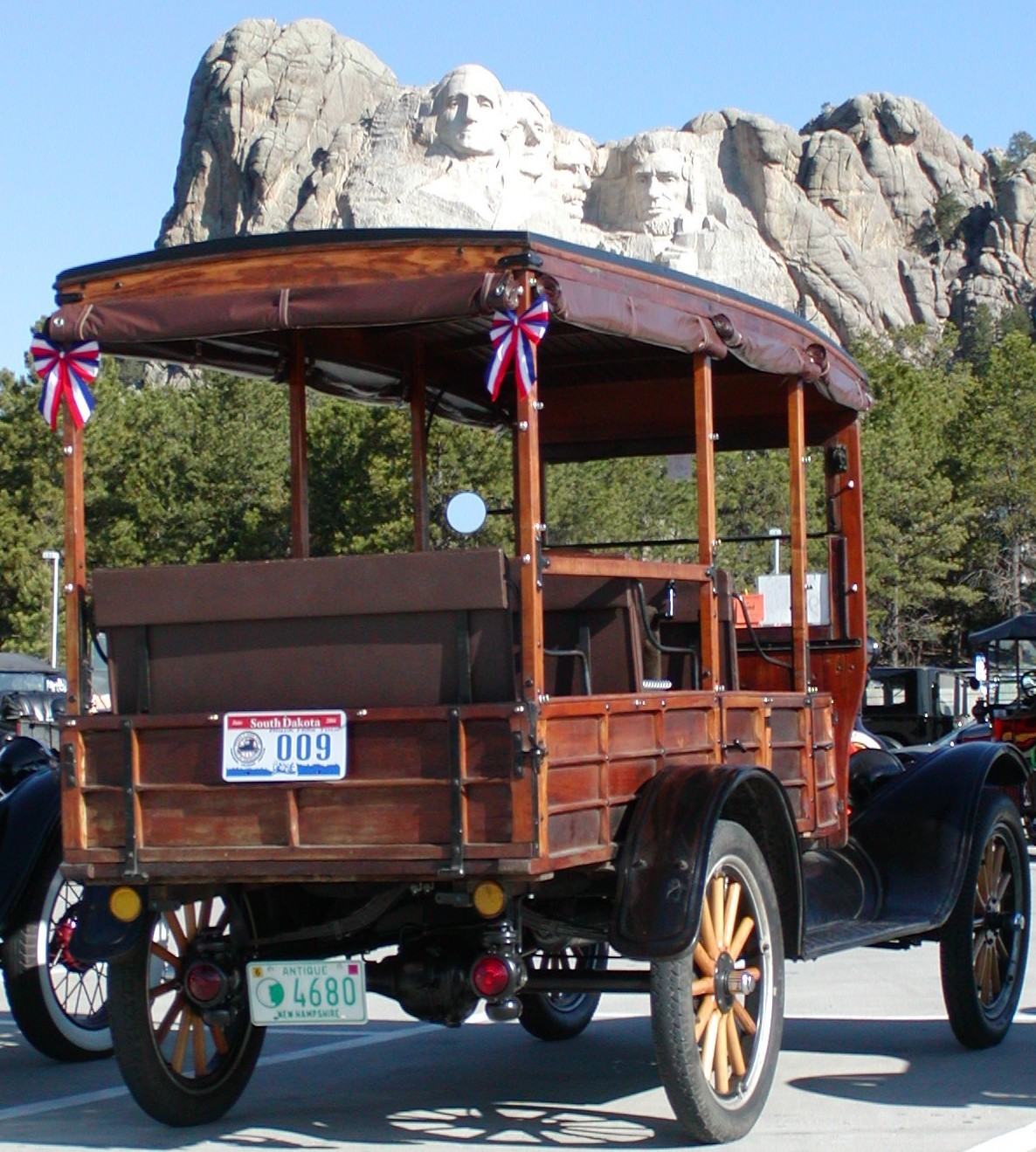 10-24-04